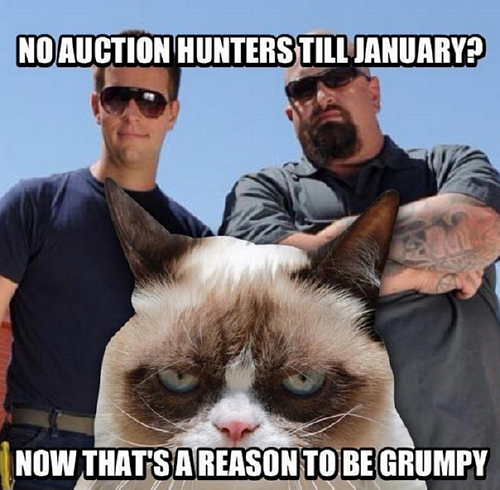 Auction Hunters will return for a "fifth season" which will premier some time in January, 2014. I hear your groans, but I'm just the messenger.
Allen Haff has been asked on numerous occasions by fans of the show when the storage auction reality television series would return on SpikeTV.  Allen finally tweeted on his Twitter account that he and Ton were informed that Auction Hunters will return at the beginning of the next year.
Keep in mind that season four of Auction Hunters premiered on January 30, 2013.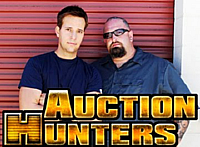 If you are unfamiliar with the show's premise, it's simple: Allen Haff and Clinton 'Ton' Jones participate in storage unit auctions across the US, and that only their rarest and most valuable finds were presented on the show. Last season, however, they traveled primarily in Southern California.
 Ton loves weapons.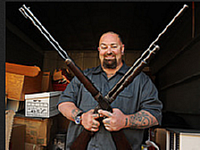 Allen loves adventure.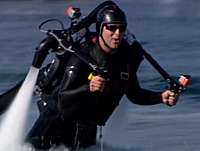 In season four, the duo opened a pawn shop and hired three new employees, who by the way, had very little air-time on the show. No clue if they will continue with that storyline or not.
The Auction Hunters: Pawn Shop Edition did not go over well with the fans. The series was more intriguing when Allen and Ton were on the road cruising along in their bread truck with a mission to find that next awesome treasure inside a storage unit.
In the last episode of season four titled, "The Fall Guys," the cliffhanger left a rift that severed the Haff-Ton relationship. Ton called it quits and walked away from Allen…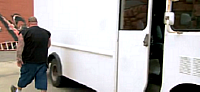 When Auction Hunters returns in January, will Allen and Ton repair the rift and mend their bro-bond; or will they emerge as fist-to-face frenemies?
Stay tuned…
Please leave your thoughts on the upcoming new season in the comment box below.