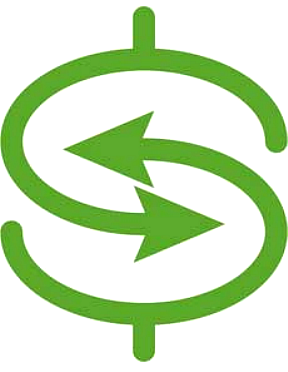 Oh joy! You won a 10×10 storage unit filled with mystery boxes and sealed plastic containers. The possibilities in a word — endless! Time to put on a pair of gloves and dig, dig, dig for that big payoff.
First few boxes filled with books, old magazines and clothing. That's to be expected. As you dig deeper you find old CDs, DVDs and plastic toys. Knee deep into all of the boxes and you discover your storage unit is a bust.
With 100 square feet of stacked-to-the-ceiling boxes, how could you not expect to uncover a valuable antique painting or collectible, silver or gold jewelry, or musical instruments. Something! Anything!
Sorry. You just bought someone's household junk that was stored and forgotten. So now what? Trip to the dumpster and forget about it? That's what many storage hunters do, but you get zero return for the dollar spent.
Recycle. Recycle. Recycle.
Did you just groan? Keep reading. It's a proven fact that you can recycle about 75-80% of your daily household trash. We just switched waste management companies which now offer a recycle bin. After one month we saw that we threw out a ton of recyclable items. We now recycle about 80% of our household trash.
But you're not trying to save the planet. You're trying to save your bank account. Would it be fair to assess that you can recycle up to 60-80% of the items inside that dud of a storage unit you just bought.
Here's a short list of recyclable goods:
Aluminum
Appliances
Books
Brass
Bricks
Calculators
Car Batteries
CDs and DVDs
Cellphones
Clothing
Copper
Digital Cameras
Game Consoles
Glass, glass bottles
iPods or MP3 Players
Magazines, newspapers, receipts, sacks, cardboard, phonebooks, etc.
Metals
PCs and Laptops
Plastics, plastic bottles
Printer Cartridges
Toys
Wood
Visit local recycling centers for paper goods, aluminum, glass and metal scraps. For printer cartridges get cash back from eCycle Group. Apple products try Gazelle.
Any electronics try BuyMyTronics or for cellphones look at YouRenew. CDs and DVDs you can discover the value instantly on SecondSpin. Books you can always visit a local second-hand bookstore or go online to check out the value at Cash4Books.
You have options.
Recoup some of the cash by recycling your storage unit trash. What do you have to lose?
Please leave your creative comments in the box below.