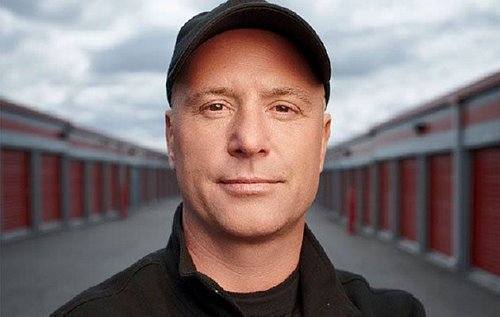 OLN's reality series Storage Wars: Canada star Roy Dirnbeck tagged as "The Instigator." He's cantankerous and a prankster in his strategy to gain attention with his antics during auctions so that his competitors lose focus… And it works! He talks a big game and backs it by spending the big bucks. Buying storage units is a hobby, but make no mistake, he will win when he wants and will drop a locker on a bidder for pure pleasure.
He generously took time out of his hectic schedule to answer a few questions for OnlineStorageAuctions.com.
Roy Dirnbeck Interview
Q. What was life like growing up in Toronto, Canada?
A. I was born in Born in Johannesburg, South Africa. My father is an Austrian citizen who was working in South Africa. My mom is a

native South African. That is where my father met my mother.
After my twin sister and I were born, we moved to Vienna, Austria which is my father's homeland. My parents wanted a better life for the kids.
Eventually we moved to Toronto when I was five. As new immigrants to Canada, we grew up poor. But we really didn't know it. We always had food, clothes, and a place to live. I have 2 brothers and 2 sisters. A family of 5 children could not have been easy for my parents.
Q. Who was the greatest influence in your life growing up?
A. My best friend Chris Joyce. We have been like brothers since the age of 14. We always competed, fought, challenged, and helped each other. We are still best friends. About 10 years ago, Chris almost died from cancer. It was a life changing event for me. Ever since then I live every day like it could be my last!
Q. What was your childhood dream?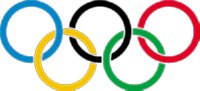 A. Going to the Olympics. I wanted to be the fastest man in the world. I was a good sprinter in high school. I can still run fast on this day. I wonder if I had worked harder and dedicated myself more; could I have become an Olympian?
Q. What stunts did you pull when you where young?
A. We used to play knicky knicky nine doors. It's a game where you go up to a house, ring the doorbell, and sometimes we would burn a paper bag full of dog poop. We just liked to get chased for fun. I got older and full of testosterone and EGO. I was a very cocky teenager and naïve to the bar scene. Many times I would get into bar fights for sticking up for friends and other times for trying to pick up a girl.

Q. You studied at the University of Guelph in Ontario. What was your career goal?
A. My plan was to become a high school gym teacher, train to go to the Olympics, and meet lots of beautiful women. In my third year I was forced to quit. My parents were struggling financially and we were about to lose our home. I was the oldest, so I did the right thing and put my education on hold. I went to work to help until things got better for my parents. Sadly, I never did earn a degree, go to the Olympics, but I did meet a beautiful woman who became my wife.
Q. What type of jobs did you do before you started your own business?
A. During my years at University I worked part-time at a large International Freight forwarder. I started as a delivery driver, became a warehouse supervisor, and then moved up to the front office as International Airfreight Coordinator. During this time I met a beautiful girl. Her name was Grace Caetano. She would eventually change her surname to Dirnbeck.
Q. How did you start your own courier business?
A. Grace and I were lured to more lucrative positions in a smaller company. I became a co-owner of a small courier business. I eventually sold 20% of this company then started my own business. I learned early on that I didn't work well with partners. I am a perfectionist and a bit of a control freak.
Q. Tell us about your best collections in your man cave.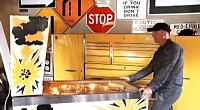 A. It's full of valuable sports memorabilia, pinball machines, jukebox, antique gas pump, oil and gas collectibles, and rare cars. My favorite item is my 1951 Barnum and Bailey Clown car. It is truly a piece of ART!
Q. How did you get into the business of buying storage units?
A. I started about 8 years ago. I was blown away by the show Storage Wars. I couldn't believe my eyes. Barry Weiss was the coolest guy I had ever seen and the show was like modern day treasure hunting – but without the shovel, compass, and secret treasure map. The very next day I looked up local storage auctions on the internet.
I went to my very first auction the following day and have never looked back. I get just as excited today when that lock is cut and the door opens. You just never know what you are going to see! It started as a hobby or time filler, but has steadily grown into a full time fascination.
Q. Where did you get your signature all-wood flashlight?
A. I bought the flashlight at a trendy book store (laughs). Everybody thinks I made it. I call my flashlight 'WOODY.' He brings me luck.
Storage Wars Canada
Q. How did you get cast on the show?
A. I was cast from the show at a local auction. By that time I was a regular buyer and a constant trouble maker. Don Reinhart was approached first. He then recommended my name to the casting director. She secretly watched me at a few auctions. She said I was like a caged lion at auctions!
Q. How did you get tagged as "The Instigator."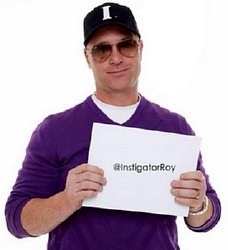 A. The casting director was impressed with my passion and energy at an auction. I have no real friends at an auction. For me, it's the Olympics (my crushed childhood dream). I think I am the greatest storage 'Locker Buyer' of all time. I am not there to make friends – just to make money.
Q. Describe your dream locker.
A. Filled with a million dollars worth of jewelry, gold, and diamonds. Or full of rare paintings worth millions. Or maybe a rare comic book collection. It needs to be record breaking that it would make the news – shown on CNN.
Q. Why do you constantly try to get under Ursula's skin?
A. I try and get under everyone's skin, but it is especially fun with Ursula. She is easy to fluster. In the beginning, it was nice to have a good looking woman show up to the auction. But now, she is a bigger pain in the ass than most. She thinks she knows what she is doing (when really she has no clue). She is a nice person, but I think she should go back to being a school teacher.
Q. Describe your cast mates: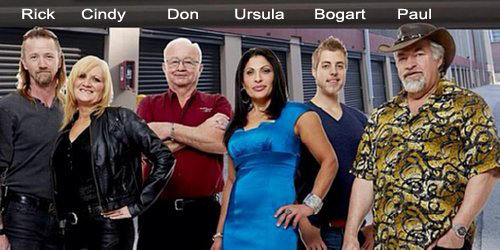 A.
Rick: He is what you see.
Cindy: She is what you see.
Don: True gentleman. He is a classy, intelligent businessman, kind but stern – when needed.
Ursula: Hard worker, unfocused, genuine.
Bogart: Young, naive, good looking, desperately searching for his calling.
Paul: Low maintenance, hilarious, over achiever (in his own mind), super father.
Q. What surprised you most about working on a reality television series?
A. The amount of work and dedication needed as we work at least 40-60 hours per week to make this show happen. I thought this would be a fun part-time gig. It turned out to be an extraordinary full-time job! Every day is an adventure. It's the perfect job because no TWO days are ever the same. I toss and turn at sleep many nights before filming because I cannot wait to get to work.
Q. Canadian weather is unforgiving unlike LA or NYC. Tell us what the players have to go through compared to other shows.
A. Summers are hot and humid. Winters are freezing and treacherous. We just make do with what we got.
Q. Describe your antics on the show.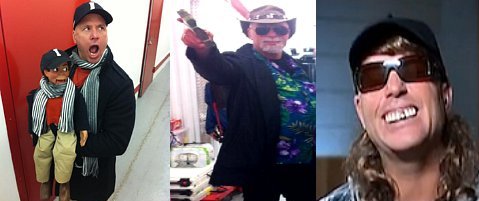 A. I dress up in disguise, even though everybody knows it's me. I do it for two reasons. One is to make people laugh. Two is that I want people to think I am crazy. I want them to think I have completely lost it. That I am completely unstable… So when that really good locker shows up, I seem to slip under the radar or am not taken seriously.
Q. What is your best turn for profit find in a locker?
A. I have had two memorable finds. Off the show I bought a locker for $3,200. It was a 10×30 locker full of antiques and valuable collectibles. I sold the contents for $11,000 and kept $17,000 Rolex Daytona as a trophy piece (I still have it). On the show I bought a locker full of NASCAR race simulators for $19,000. I eventually sold the package for $48,000.00. Not bad for a day's work.
Q. How would you describe the show?
A. Reality series that follows 3 stooges and 1 professional buyer on his quest to become the next Indiana Jones.
Roy likes to keep in touch with his fans. You may "Follow" him on Twitter @InstigatorRoy.
Q. How did you meet your wife?
A. As I said earlier, I met my wife at work. At first I thought I had no chance (even with my massive ego). But I couldn't get her out of my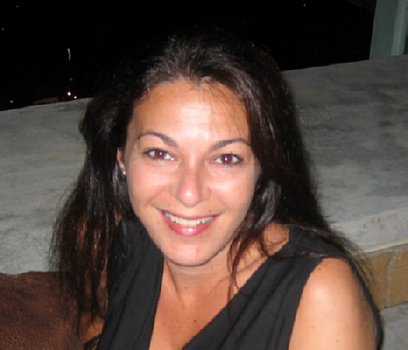 mind. I made excuses to go to head office to drop off documents. I would change my clothes, put on extra cologne, wear extra tight jeans and t-shirts – anything to get her attention. I started leaving small gifts or notes on her desk.
Finally the big day came at the company Christmas party. I knew she was coming alone, and at this point she knew I was interested and coming alone. Many of our mutual friends were trying to set us up, but we were both shy and proud. Early in the evening and after a couple drinks, we met up near the dance floor. A slow song came on and shockingly – Grace asked me if I wanted to dance? My response was – NOT RIGHT NOW, maybe later.
I couldn't believe those words came out of my mouth! She looked stunned, my friends were blown away, and I was still cocky. I thought I totally screwed up. I desperately waited for the next slow song and quickly went to Grace's table. She was with all of the executives and she still looked so mad. But I grabbed one of her hands and said, "Hello beautiful… would you like to dance?"  
Before she could answer, I quickly pulled her up and led her towards the dance floor. I quickly apologized for the earlier rudeness and explained I was just nervous because she was so beautiful. From that night on I knew she was my angel, my lover, my soul mate, and my best friend. I love her more than anything in this world.
Q: You are raising Grace's niece and nephew. Tell us what that is like to be as a father to them?
A. It's been only for the past couple of years. Sara is 25 and Mathew is 19. Their Mother died a couple years ago from cancer. Both kids are great and we are so blessed to have them as part of our family. I will never be their biological father, but I still love them like my own. Going for dinner, or meeting their boyfriends, or having their friends over, and holidays are all special. I even dream of the day when Sara and Mathew get married. I will be so proud. They have gone through tough times but seem to be doing much better. Money, success, and fame are nothing compared to a family.
Q. What was it like for your family and friends when they saw you on that first episode?
A. So supportive and seemed proud, but shocked. Most cannot believe how crazy and ignorant I am on TV. Most say that is the real Roy, but he has stepped it up a level or two. It was shocking for most of my friends and family because I don't act like this around them. But I act totally different at auctions because I am there to make money, win the best lockers, and not there to make friends.
Q. What are your pet peeves?
A. People who go through life with no dream or ambition. Life is short! Do something with your life. It is such a gift. Don't waste it.
Q. What are your hobbies?
A. Buying storage units – treasure hunting for that Holy Grail locker.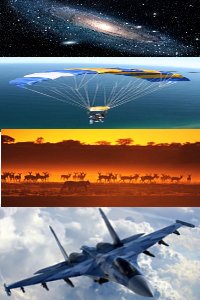 Q. What's on your bucket list?
A. Travel to outer space. Sky diving. African safari. Fly a jet fighter.
Q. What motto do you live by?
A.
Life is short, so live every day like it is your LAST.

Treat everybody the same as you would like to be treated.
Q. What's your best attribute?
A. My compassion and sense of humor.
Q. What's your worst attribute?
A. Is that I have no patience.  Slow, stupid people annoy me.
Q. How would you like to be remembered?
A. As a great husband, genuine friend, and down to earth guy.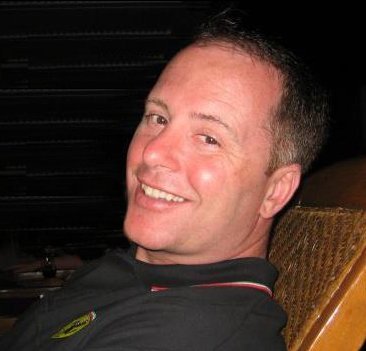 Full of Love. Full of Fun. Full of Life.
He's a man's man and a woman's dream.
Check your local listing on the OLN channel for episodes of Storage Wars: Canada.
Let us know your thoughts, opinions about Roy's interview in the comment box below.