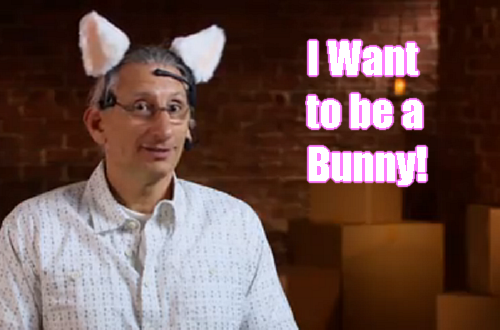 Storage Wars: New York: Season 2, Episode 10: "The Forgotten Borough."
Either you have class or you don't. Joe P rented a helicopter and flew to Staten Island. Now that's class-y! Fashionistas Candy and Courtney's mind set to buy seasonal items. Italian Stallion Mike felt right at home for auction held in an American Italian neighborhood. Then there was Big Steve.
Moving on…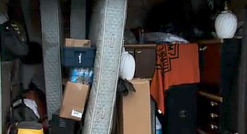 1st Room
Mattresses, painter's equipment, dresser, motorcycle helmets, tools, case of water bottles (no clue why someone would store that), lamp, rubber tubs, and boxes. Mike did not bring his box truck. Buy what fits in his pickup.
Mike: Today I'm like a heart surgeon. I'm gonna transplant some cash into my pocket.
Not this room, Mikey. Big Steve at $675. Room crammed with tools. Big Steve's one treasure was a vintage football helmet made by Spalding for college play. Dated post 1920s because of the molding around the ear. Helmet in immaculate condition. Valued at $1,000.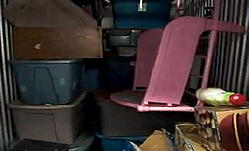 2nd Room
First impression – trash. Dirty rubber tubs, crushed boxes, cheap furniture, Christmas decorations, and junk. C&C wanted the room, but not over $100 for that piece of (bleep!). Italian Stallion and the Giant battled for this room (have no idea why?).
Courtney: Let Beeves and Butt-Head fight this one out.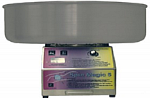 Mike won at $300. How will he break even on this horrid room? He did find gold jewelry in a box and an industrial machine.
Paragon Spin Magic 5 candy cotton machine. Brand new or like new condition. Valued at $650. Phew, that put Mike into a sugary profit!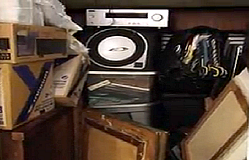 3rd Room
Clothes, CD racks, sub-woofers, wall art, golf clubs, and stereo equipment. Every cast member bid on this locker. Big Steve had to BUMP the bid to $1k.
That took out Mike, Candy and Courtney. No way was Joe P about to let anyone get the best of him. He won at $1,700. I don't see it, other than to prove the point – "Who's top dog."
Joe P sifted through that small room. Found an amplifier, several bags of CDs, vinyl records, miscellaneous electronics, cables, waterproof boots, and six ears.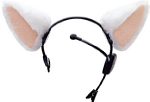 Not real ears, but Necomimi Neurosky, which are brainwave controlled cat ear. Huh? That's what I said. The 'mic' placed on forehead which then activates specific motion to the ears. Huh? Again, that's what I said.
Appraiser had Joe P try them on. He looked so cute. She asked him if he wanted the ears to perk. She then asked Joe P to look at her boobs. Huh?
Joe P: I'm a good boy.
You so are not, Joe P. Why are your Necomimi ears moving so fast? Too funny! Whole set valued at $300.
Profit Scorecard:
Big Steve: $1,300
Mike Braiotta: $487
Candy Olsen & Courtney Wagner: $0
Joe P: loss -$565
What did you think of Joe P's Necomimi ears? Would you wear them?
Please leave your thoughts and opinions of this episode in the comment box below.