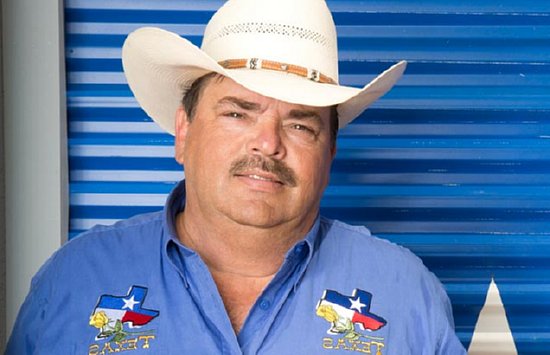 A&E's reality series Storage Wars: Texas Auctioneer Walt Cade grew up in a middle class home but he is a self-made man from his youth. With determination and ambition, he built several successful businesses. As he entered the auction world, there was no stopping his success.
He generously took time out from his busy schedule to answer a few questions for OnlineStorageAuctions.com.
Walt Cade Interview
Q. What was life like growing up in Laurel, Mississippi?
A. I was born in Tripoli, Libya at Wheelus Air Force Base where my dad was stationed. We moved to Laurel shortly after birth when my dad left the Air Force. That is where he became a cop.
I am an only child and was spoiled rotten. My parents gave me everything that any other kid had. Middle class life but I always came first. My mom came from a family of 13 children and my dad had 9 siblings; so they made sure I had the things they never had.  
My dad was in law enforcement all of my childhood. My mom was a beautician and had her own shop. At a very young age I was selling something all the time. I sold collectable stamps and coins to friends. I operated the snack machines and coke machines in my mom's shop. She often bought the products and I stocked the machines and kept the money. I never told her how much I saved, but it was considerable. I never had to spend any money, so I saved it to the tune of many thousands of dollars over the years.  
I took a small job as a delivery boy at the age of 12 delivering printing products by foot for a downtown printing company.  As time passed; I opened a gift shop. Then a pet shop. Then my 1st convenience store at the age of 17. The money to start my 1st business was saved over my young life. I worked hard to replenish inventory and build my businesses.
Q. Who was the greatest influence in your life growing up?
A. My Dad. He was a fighter pilot in the Air Force then later he became a very respected law enforcement officer.
Q. What was your childhood dream?
A. I always had ideas, many different ones, but always it was to be in some business for myself.
Q. You owned Allied Bookkeeping Co in Longview, Texas. Your son runs the business now. You were a Financial Planner and Stock Broker. How did that go for you?
A. We were in private practice doing Accounting, Payroll, Check Writing, Taxation, Fast Refunds, Financial Planning, and Estates. The new age of accounting was very fast paced and it proved to be a great income source for us. The Fast refunds were very good for us. Many times we had over 100 people waiting in line when we opened. Police had to direct traffic.  Offering Retirement Planning and Mutual Funds were also a good fit for our clients.
Q. You became an auctioneer after attending the prestigious Texas Auction Academy. Why did you become a storage auctioneer?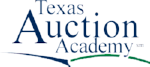 A. I graduated in June of 2009. Most auctioneers in my area had good business and people skills and had been in the business some 40+ years. I set out to learn how and if this could be a great new business venture that I would enjoy.
I met International Champion Mike Jones and his wife Lori. That's when I fell in love with the profession. My classmates all had ambitions of becoming Auto, Cattle, Farm, or Real Estate Auctioneers. Some laughed at me when I said I wanted to be a Storage Unit Auctioneer. Once I graduated, I immediately gained instant success in this business.
Note: Walt made it onto a very successful television franchise. Who's laughing now…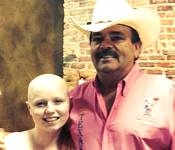 Q. What has been your greatest success as an auctioneer?
A. Surprise! This may  not be the answer you are looking for. I found that storage auctions opened a major opportunity to raise lots of money for my passions – Fundraisers for Kids and Cancer Victims.
You may hire Walt through his website Walt Cade Auctions Inc. Contact Business: 507 N.Fredonia, Longview, Texas, 75601. Phone: 903-758-7821. Fax: 903-758-1319.
Q. Where do you perform auctions?
A. Southern US and the Caribbean.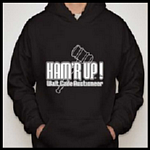 Q. Where do you get your shirts made that you wear on the show?
A. I own my own T-Shirt shop.
Walt has a store set up on his website where you can buy gear with his catch phrase, Ham'r Up. T-shirts, sweatshirts, hoodies, tank-tops, hats, sandals, bracelets, and more items added periodically – Walt Cade Store.
Q. Do you have an unforgettable experience at auction?
A. I've seen most everything; but the most bizarre was when we opened a storage unit door and it had a coffin inside along side a baby coffin. Well, good news there were no human remains. I wrote a book titled Ham'R Up! Bid'R Down! that mentions many of the strange stuff we found inside of storage units.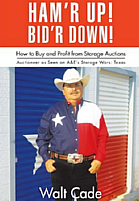 Q. How did you come up with your catch phrase 'Ham'r Up' and 'Ham'r Down'?
A. In the Auction Business we use a gavel or hammer. Hammer Up means to start the auction. Ham'R Up comes from that. Ham'R Down would end the auction. Ham'R Down to me means, "Safely travel on… until the next auction."
Storage Wars: Texas
Q. How did you get cast on the show?
A. They called me based on a Google search and the number of storage auctions I performed. When I worked for a benefit or auction; I asked the organization to put my name in their advertising. That brought and built a nice following. As a result I appeared over and over again in all search engines.
Q. Describe what it is like to be on the show in Texas where auctions are hundreds of miles in any direction and the climate up to 100ºF+ in summer.
A. Of course it's extremely hot. But you get used to it. Sometimes I wonder why these people want to be in the heat all day myself. I keep an ice chest in the back of my truck full of bottled water, free for the taking for the regular bidders. If you will notice, the cooler is in the back of my truck on every show too.

Q. What was it like for your family and friends when they saw you on that first episode on TV?
A. Like me… they were and are still stunned.
Q. Describe your cast mates:
A.

Ricky: A business man, farmer, and a careful entrepreneur. Pretty cool dude. Smart at things you haven't thought of yet, and may never.
Jenny: Such a sweet and adorable thing. She and her husband are terrific. She works very hard at her refinishing and needs storage units to fill her buyer's tastes. Everybody loves Jenny!
Bubba: Don't cross him! (Laughs.) He is quiet, but a buyer that if needed, can buy anything he wants. They call his pockets "The Bank of Bubba." Need a loan?
Mary: Works hard and loves her family. Everybody loves her creative side. Sometimes her elaborate mind conjurers up seemingly odd results; but she knows her market and actually makes money with what you might call 'odd.' She throws nothing away and makes cool stuff out of anything.
Moe: Eccentric, fun, entertaining… and what is he doing on a show like this? Answer: He loves his character. Oh and speaking of character; he lives act and breathes the way you see him on TV all of the time. He is a great friend to everyone.

Q. Your wife appears on the show and keeps tabs on the bids, correct?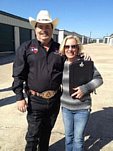 A. She makes every auction, collects the money, and does the paperwork. She started out in the beginning with me doing just what she does today. She is a friend to all the bidders and they all love her. She is an expert problem solver. 
Should a problem arise, she can make things happen and solve all problems in a way that everyone ends up happy. She is on every show, in and on the sidelines. She does her job well and doesn't get appreciated as much as she should, but she likes it that way.
Q. Texas egos are HUGE on the show.
A. Once the auction begins, they have to buy! Each will stop at nothing to gain an edge. Often corny, ridiculous, or creative… but they will make the buys work for them no matter what. 
Q. What surprised you most about working on a reality television series?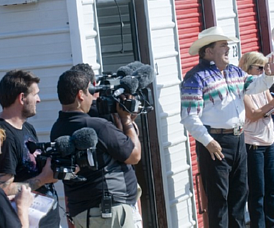 A. The hard work that out producers put in. I was unaware that it takes 200-500 hours of film just to make our 21 minute show.
Q. Any behind-the-scenes stuff you'd like to share?
A. Bubba is very claustrophobic. It's always fun to auction the unit inside and watch him sweat and squirm. Many times he just lets Ricky bid while he waits outside. He also hates riding in the elevators.
Mary was always the brunt of every short joke! Always the good sport.
Ricky and Mary are close to the same height, but put them side by side, and well, you get the idea. (Smiles.)
Jenny, well when a joke is pulled on her, she enjoys it and has so much fun with it.  She is a constant charmer. Both in real life and on the set.
Q. What would surprise the audience about what the bidders go through on the show?
A. The number of units that get filmed versus the ones that actually make the show. The show films 5-6 Days a week. Bidders travel, remove items back to their stores (or dumpster), and get items appraised. That might leave 1 day a week to actually run their store. They each have to have a big support team to keep their business running during filming.
Q. How would you describe the show?
A. Most amazing experience for the people on the show and for the folks watching.

Walt enjoys keeping in touch with his fans. Follow him on Twitter @WaltCade or 'Like' him on Facebook: https://www.facebook.com/walt.cade1

Q. How did you meet your wife?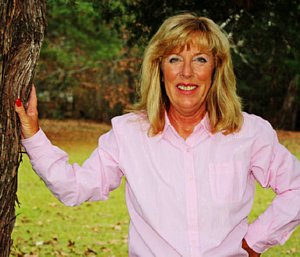 A. Cheryl is my 3rd wife. We've been together now for 29 years. (I kept this one.) I was moving into my new place, and the power company said I needed to have it green tagged before they would connect the power.
So, I called this electrical service company and she answered the phone. She agreed to send out an electrician. While we talked on the phone; she had this bubbly personality and she was so nice. She told me she was a tiny little thing of 98 lbs. I didn't really believe her, but she agreed to me that Friday night at a local club.
I asked the electrician about her and he said she was a hot little doll. And you bet she was. But here is the big secret – with her cheerful personality and way of dealing with people; my tax practice soared to 5 times it's profits! Her contagious cheerfulness makes everybody that meets her falls in love with her charm. 
Q: How many children do you have?
A. We have 5: Hers, Mine, and Ours.
Hers: Daughter-Machelle (39), Son-Michael (35), Son-Matthew(33)

Mine: Son-Andy (36)

Ours: Son-Casey (26)
Q. What are your hobbies?

A: On our farm I raise Christmas trees, catfish, and we have two herds of wild deer that we care for in the wild.
Q. What are your pet peeves?
A. Inconsiderate and fake people.
Q. You and your wife like to take cruises. Where have you traveled to this date?
A. We travel Jamaica, Bahamas, Cozumel, and Cancun.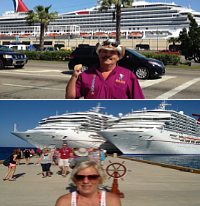 Q. What's your worst attribute?
A. Not having enough faith in others to do the job expected.
Q. What's your best attribute?
A. I pride myself on the ability to read people's actions.
Q. What motto do you live by?
A. A little bit of anything is almost always okay; but too much of that very same thing is always bad!
Q. What's on your bucket list?
A. Live on the ocean for a year.
Q. How would you like to be remembered?
A. By some form of GOOD that I passed along that helped others.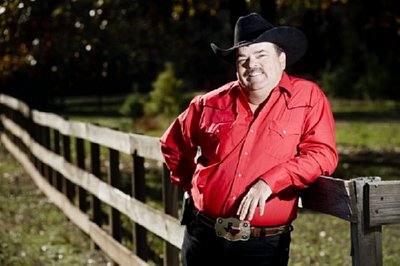 Walt's heart is as big as Texas as he shows his Love for Family, Friends, and Fans.
 Check your local listing on A&E channel for episodes of Storage Wars: Texas.
Let us know your thoughtful opinions about Walt's interview in the comment box below.