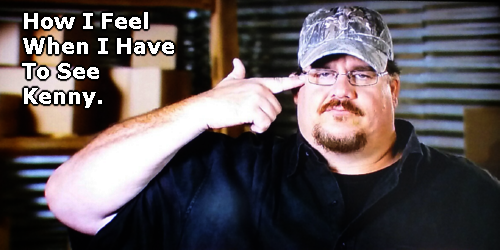 Storage Wars: Texas: Season 3, Episode 26: "Waltz Across Texas."
Bubba was alone as Ricky was on vacation. That put Bubba in a foul mood because he really disliked auctions in East Texas. Give it a guess. Yep, stomping grounds of Kenny Stowe.
Bubba: I'm stuck in East Texas with my least favorite person.
You are not alone, Bubba. Jenny needed inventory. Mary needed total Zen. Her plan was to have no plan. She hummed (just go with it). Let's see how that worked for Mary.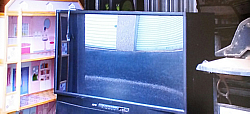 1st Storage Unit
Old big screen TV, kids's toys, doll house, outdoor grill, chairs, and kid's bicycles. Mary won at $600.
Mary: I'm PUMPED! I mean… I'm Zen. Ommm…

She found a kid's kitchen play set, sand buggy (needed new battery), kid's guitar, patio set, and an electronic dartboard. At appraisal the dartboard was an Aracnnid 800 series. It included nylon darts valued at $200 for the home edition.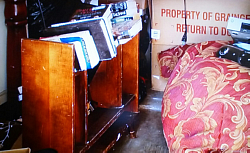 2nd Storage Unit
Vintage mirrors, bookcase, vase, workout stuff, books, and boxes. Kenny won at $600. He found trinkets, old radio cabinet, dish ware, and a theater dress.
At appraisal it was a hand-made ballroom gown with ostrich feathers sewn on the hem.
Valued at $4,500.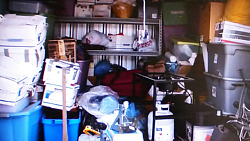 3rd Storage Unit
Tools, boxes, propane cooker, and plethora of rubber bins. Bubba won at $825. He found a pick ax, Christmas decorations, printer, high-end vacuum with accessories, swimming pool equipment, and a type of alcohol still.

At appraisal, Bubba was told it was illegal to own a still. For the sheer purpose of appraisal, whiskey still valued at $500. Bubba would need a license to use it.
Bubba: Whiskey is my favorite drink. Is my favorite color. Is my favorite cologne. Is my favorite bubble bath.
The man loves his whiskey!
Profit Scorecard:
Kenny Stowe: $4,710
Mary Padain: $365
Bubba Smith: $170
Jenny Grumbles: $0
A whiskey still. Zen dart master. Ballroom dress. Not the most exciting of episodes.
Please leave your thoughts on the show in the comment box below.