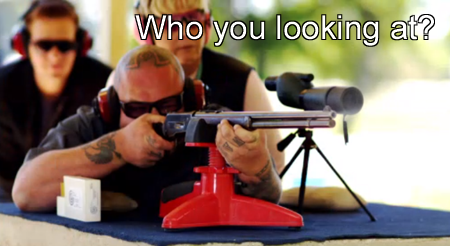 Auction Hunters: Season 2, Episode 10: "Everything's Bigger in Texas."
The Haff-Ton team drove to North Texas and the biggest auction in the country where a major worldwide shipping hub was auctioning off 800 containers.
Fact: Some ranches in Texas are bigger than Rhode Island.
Since there were so many containers to get through, the process was a little different. Units were opened twenty at a time, everyone had ten minutes to look at them before the bidding started, and then bidding moved on to the next twenty.
Fact: North Texas has over 6 million residents, the 4th largest metro area in the US.
The guys ended up buying eleven units. Nine of them turned out to be duds but inside two of them, they made some great finds.
China and Glass Unit
Allen and Ton paid $575 for a unit filled with boxes marked glass and crystal. They could tell the boxes were quite old since the tape keeping them shut was degrading.
When they got inside the unit they were alarmed to find the bo

xes felt heavier than they should for crystal but when they opened them up they discovered they had six boxes of lead crystal glasses worth $60 a glass, which meant they had $4,320 worth of crystal.
Fact: Lead in crystal increases value by adding weight and "sparkle".
They also found some vintage slot cars in the back of the unit.
Fact: Slot cars contain an electric motor and are powered by an electrified track.
They took them down to Jay, a slot car expert who was definitely excited about their finds.
Fact: Servicemen returning from the UK after WWII introduced the hobby to the US.
One of them was even a Jim Hall car, which he said was very fair.
Fact: Jim Hall is a 2-time Indy 500 winner and a racing car design innovator.
The Jim Hall car originally came with a miniature driver. After rooting around in the box,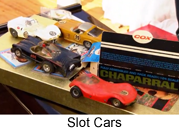 Allen found it, and Jay looked like Christmas had just come early. It definitely had for the Haff-Ton team!
Fact: By 1968, there were 20,000 slot car tracks in the US, outnumbering bowling alleys.
They took the cars for a test race, and Allen won twice over: he won the race, and made $2000 selling the cars to Jay.
Fact: Elvis had a giant 155 foot slot car track at Graceland.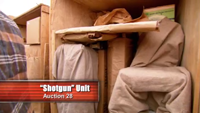 Shotgun Unit
They won this unit for $1200. It had been one half of two units, but they lost the other one to a man they dubbed 'W', after he looked striking similar to a certain President of United States.
W's unit included a Grandfather clock, but it was missing its pendulum, which the Haff-Ton tea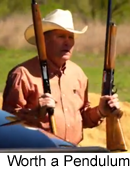 m just happened to find in their unit. They swapped it with him for two revolvers he had found in his unit. His clock was now worth thousands and they sold the guns for $2100.
What had really interested them about the unit to begin with were two gun boxes. Inside they found a 1970's Browning Shotgun worth $2000 and a Browning .20 gauge Automatic worth $3000.
Fact: High-end Browning Shotguns sport real gold-plated triggers.
Ton had a field day when they also found three revolvers, a .357 Magnum worth $1000, a Diamondback .38 Special worth $1200 and a Coly Python worth $1600. All the guns were in mint condition and brand new.

Fact: Dirty Harry's gun was a Smith and Wesson Model 29 Revolver with a .44 Magnum cartridge.
They also found one antique gun, a Winchester Lever Action Repeater. They took it Mama Jeanie, a gun expert. Ton tried out the gun to show it could still shoot and Mama Jeanie valued it at $5000. After some haggling she paid them $3350 and a home cooked lunched for it.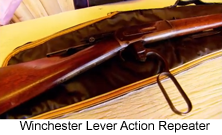 Fact: Winchester rifles are commonly known as "the guns that won the west".
Even with nine dud units, two great ones made the whole trip worth it, and a home cooked meal just brightened their mood.
Auction Total:
Paid $2975
Sold: $20570
Profit: $17595 (and one home cooked meal)
Please post your insightful and thoughtful opinions in the comment box below.