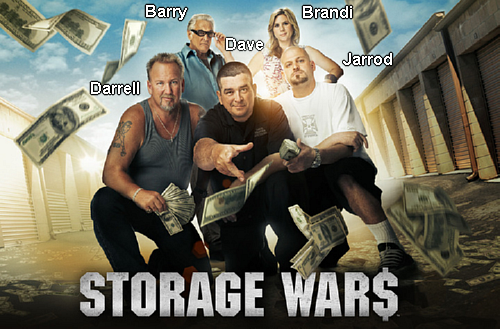 A&E debuts an Original Production's series titled – Storage Wars.
Premise of the show follows professional buyers who purchase the contents inside of abandoned storage units at a cash-only auction. In California, when the rent for a locker is not paid for three months, the contents may then be sold by an auctioneer. Buyers have five-minutes to inspect the unit to decide whether or not they can flip the items inside the locker for a profit.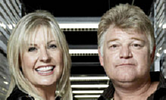 Auctioneers Dan & Laura Dotson
Husband and wife team who own and run American Auctioneers. Dan is the primary auctioneer on Storage Wars with near forty years experience. He is known as a fast-talker using the traditional American "auctioneer's chant." Dan taught Laura how to auctioneer and together they conduct 1,500 auctions a year. She is well-known for her catch phrase, "Don't forget to Pay the Lady" at the end of each auction.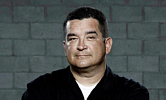 Dave Hester – "The Mogul"
He has twenty years experience in buying storage units. Dave owned two stores: Rags to Riches and Newport Consignment Gallery. He had the highest overhead with fifteen employees working for him to sort and resell merchandise. He's arrogant, a know-it-all, and a thorn in everyone's side.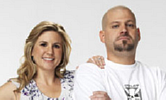 Jarrod Schulz & Brandi Passantie – "The Young Guns"
Jarrod has only two years experience as an auction buyer. He and his girl friend/mate Brandi co-own the Now and Then Second Hand Store. He also co-owns a clothing line, Outlaw Apparel, which t-shirts he wears on the show. Jarrod's feels he is the "Underdog" and is out to prove he can play with the big dogs. Brandi however curbs his spending or Hell fire will come his way. Brandi is not a wallflower for she will bid with the big boys and win!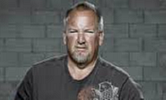 Darrell Sheets – "The Gambler"
He's been in the auction business for over thirty years. Darrell operates a small operation based on low volume, no over head, and high value with his son Brandon, who appears on Storage Wars alongside him. He looks for that "Wow Factor" in a unit and if he sees it, he will risk going all-in to buy the locker.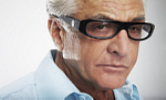 Barry Weiss – "The Collector"
Weiss has been collecting antiques since the age of fifteen. New to the storage auction business he brings a wealth of knowledge on antiques, unique and rare collectibles, and war relics. His goal is to find that one out-of-the-box item in a locker and discard the rest of the contents. For Barry, this experience is more of a hobby than a profession.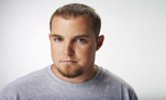 Brandon Sheets
Son of "The Gambler" Darrell Sheets. Brandon's primary roles is to do the grunt work. He addresses his father as "Dude." Graduated high school with a GED. Not married but has a girlfriend who had his child. Has developed knowledge of antiques and collectibles from his father.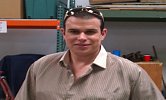 Mark Balelo
Nicknamed "Rico Suave" for his flashy dress style. Mark owned Balelo, Inc., which purchases the contents of storage lockers and liquidates their assets. He talks a big game and takes huge risk. Known to bring large sums of cash to an auction, up to $50,000. Note: Balelo passed away in 2013.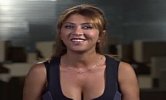 Nabila Haniss
Became famous in the world of storage auctions when she bought socialite Paris Hilton's defaulted locker. Haniss is the only buyer on Storage Wars to have made millions off a single storage unit. She's veteran buyer of over 20 years. Poised. Calm. Bids with a gentle nod. Calls the cast a "traveling circus." Haniss doesn't own a store as she sells her merchandise online and at swap meets.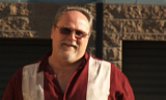 Jeff Jarred
Auction hunter by trade. He and his daughter own It's New To You antique and thrift store. Jarred is the only bidder to have a bad history with Dan Dotson. Not often do you see an auctioneer refuse to take someone's bid. He has the experience just not the respect from his fellow competitors.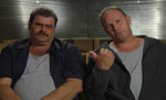 Herb Brown and Mike Karlinger
Nicknamed the "Tank Top Twins." They are brothers-in-laws who are low-end players. By trade they buy storage units and sell merchandise at swap meets, eBay and on Craigslist. Short on cash but strong on luck. They bid by the seat-of-their-pants and at times, win big!
The Harris Brothers
Mark and Matt Harris well versed with Hollywood collectibles. Identical twins owners of WOW! Creations; company that specializes in celebrity gift bags. Known as the "Kings of Swag" due to their posh dress style. Rookies at storage auctions. Completely clueless as they bid against themselves or forget to bid at all.
Self proclaimed "King of Palmdale." He owns a 5,000 square feet second-hand store called Grandma's Attic, located in Mojave Desert in California. Former Mixed Martial Arts fighter not intimidated by veteran bidders. Calvin has less than two years experience in the auction business. His pockets run shallow so he selects the less-than-stellar storage units.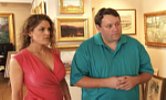 Rene & Casey Nezhoda
Husband and his wife team from San Diego. They own a 7,000 square foot thrift store – Bargain Hunters. Rene of German decent easy to detect due to his German/New Orleans accent. He has extensive knowledge in the resale business. Casey supports his decisions on lockers, but isn't afraid to claim an item she likes as her own.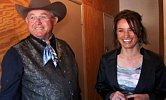 Johan & Earl Graham
Johan learned the trade from his father, Earl. She became the Champion Auctioneer California in 2000 and set two records. The youngest champion in the history; and the only woman to ever win. Both specialize in livestock auctions and property liquidation sales. Father and daughter between them have over 55 years experience in auctions.
Storage Wars will showcase the bid-wars that happen during storage auctions. Treasures or trash found inside of defaulted storage units.
Please leave your creative thoughts in the comment box below.